The team of chefs at Heritage River take great care to create a variety of delicious, freshly-prepared menu items for our residents. We are dedicated to ensuring that everyone is offered a high-quality culinary experience each day.
Our Chefs
Meet our Red Seal Certified Chefs and culinary team. Learn more about their backgrounds and why they love working at Heritage River.
---
Exceptional Food
At Heritage River, our Red Seal Certified Chefs create a variety of delicious, freshly-prepared, and healthy menu options each day.
Diverse flavours and resident-influenced recipes delight at every meal. Menu selections are crafted with the highest quality ingredients, including locally-sourced and seasonal ingredients for the best flavours. Special occasion and seasonal celebration dishes enhance our menus throughout the year.
Inspired by residents' feedback, everyone enjoys a choice of homemade chef features and à la carte menu selections at breakfast, lunch, and dinner each day. All menu items are lovingly and expertly prepared incorporating Canada's Food Guide.
---
I always liked cooking, I love good food, and it's always such a nice variety. I admire the organizational skill of the kitchen management to select and serve us high-quality meals every day!
An Inviting Dining Room
Our relaxing dining room is a comfortable place to socialize with other residents and host family and friends, while savouring seasonally-inspired dishes made with the freshest ingredients.
At Heritage River, we know how important the dining experience is for our residents and we strive to create a welcoming environment where you can connect with your neighbours, share stories, and make memories.
Residents enjoy flexible meal times in a dining room that features natural light, while receiving exemplary service from our team of attentive servers.
Heritage River's dining experience is truly remarkable.
---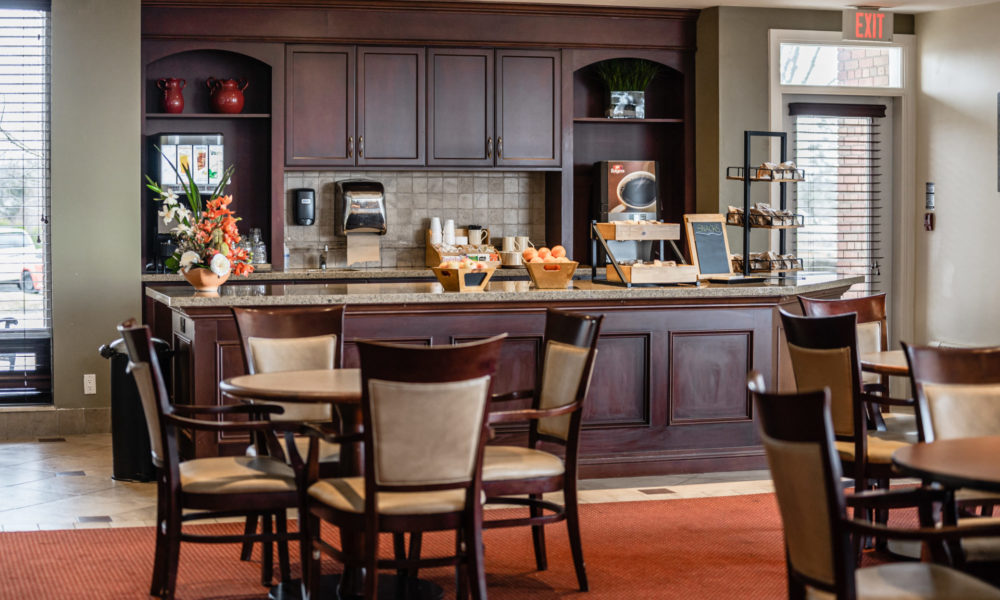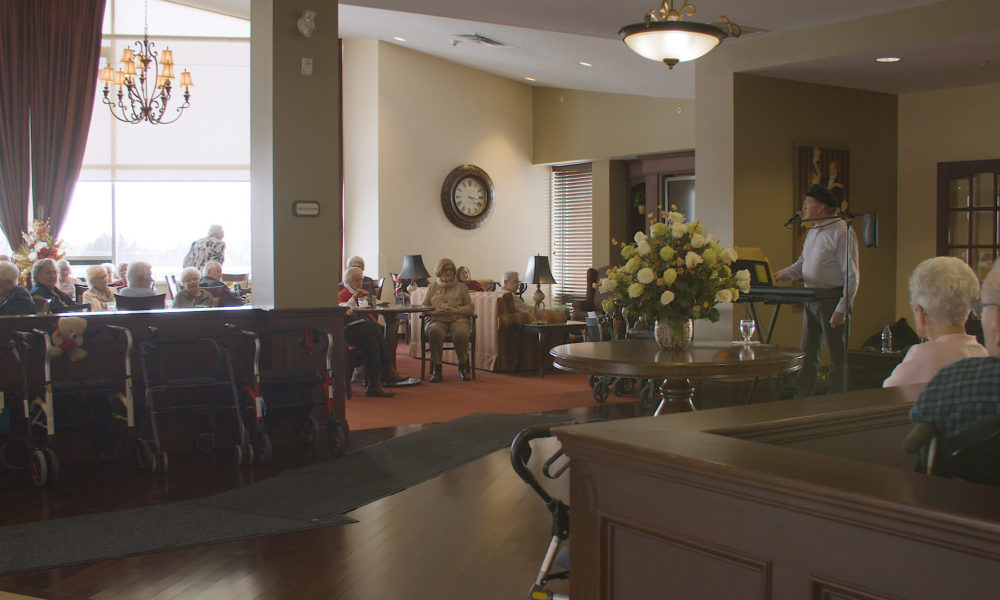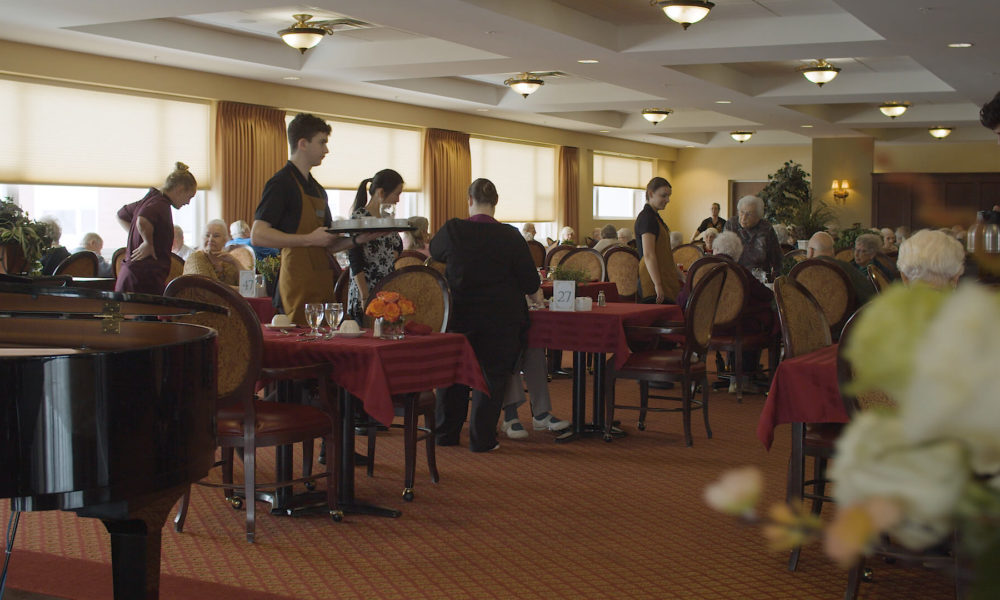 Dining Options
Flexible dining options are important for our residents and Heritage River provides a range of choices, including:
Dining Room
Enjoy delicious meals and inspired menus for breakfast, lunch, and dinner. Breakfast is served between 7:00am and 9:00am and we offer three seating times for lunch and dinner. All meals are prepared by our culinary team and served by servers.
Coffee & Juice Bar
Stop by at any time of the day or night and enjoy homemade baked goods, fresh fruit, and a selection of hot and cold beverages.
Private Dining Area
Share a meal and celebrate a special occasion with your loved ones.
Your Suite
Relax in the comfort of your suite with your own personal kitchenette.
---
Visit us and enjoy a guided tour of our caring community.
Book A Tour