---
We are here because of our residents. Everything we do is with them in mind. We are dedicated to ensuring they experience an enhanced quality of life every day. This is what makes Heritage River Retirement Residence different. It is a special place to live.
Our Team Has Heart
The residents of Heritage River mean everything to us — they are why we exist.
Our team is focused on:

Honesty
We are open, candid, and truthful. We do what we say we will. We admit our mistakes.

Empathy
We sense others' emotions and needs. We put ourselves in each other's shoes. We are selfless…we truly want to make an impact.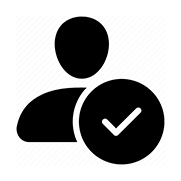 Accountability
We realize, "It's up to me to make a difference." We are accountable for our decisions, our work, and our results. We make the decision as if it was our parent/grandparent.

Respect
We work hard to earn other's trust. We admire our seniors and hold them in high regard. Everyone wants respect — give some and they will usually give it back.

Teamwork
Everyone has something to contribute.
---
Visit us and enjoy a guided tour of our caring community.
Book A Tour